Working in partnership with other qualified and certified professional partners, including financial planners, tax advisers, solicitors and more, we offer a comprehensive suite of solutions and services for companies of every size: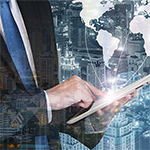 COMPANY FORMATIONS
Registering a UK limited company can be a complicated process if you're not familiar with the jargon, technical terms and legal requirements this involves. Allow us to take the strain and manage all elements of company formation and business registration, including everything from incorporation documents and share certificates, through to VAT and PAYE registration with HMRC.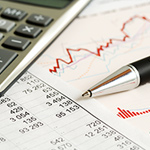 FINANCE & FINANCIAL PLANNING
We provide business owners with expert corporate financial planning advice, alongside personal financial advice where required, delivered in partnership with qualified and certified financial advisers and financial planning consultants. This covers all aspects of investments, tax planning and raising finance for commercial ventures. Our expertise will mean your business has a robust financial planning strategy, covering everything from pension planning through to business protection and commercial insurance.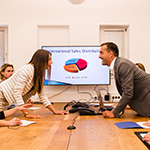 COMMERCIAL DISPUTES
Unfortunately, commercial disputes sometimes arise, despite your best efforts. At a time like this, you need expert advice from an organisation with expertise in litigation and arbitration. Contact us here at Hanberry & Co for support with all aspects of commercial disputes, including proactive advice on commercial threats.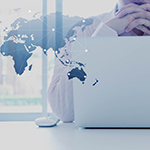 CORPORATE RECOVERY
It's a sad fact of life that from time to time many businesses struggle, and may even face the possibility of ceasing trading. Our professional and supportive corporate recovery service will carry out an in-depth analysis of your business, working out if there's a way to keep afloat, for example by ceasing trading in loss-making areas. If rescue isn't a possibility, we can support you in winding up the business and recovering as much as possible from the sale of assets.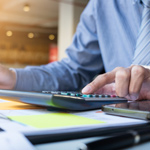 FORENSIC ACCOUNTING & FRAUD INVESTIGATIONS
In an increasingly complex business environment, the need for forensic accounting continues to grow. Whether you require accounts to be investigated for fraud or simply wish to carry out thorough due diligence prior to an acquisition, our meticulous and thorough forensic accountants can identify irregularities, quantify losses and trace illegitimate funds. We can also carry our preventative activities, to help you minimise the risk of financial problems and enhance your reputation for good practice.
To find out more about how our professional accounting and financial services could help you or your business move to the next level, please do not hesitate to get in touch. A member of our professional and approachable team would be delighted to help you.

Hanberry & Co is a market-leading firm of chartered certified accountants. We are a team of experienced, well qualified and expert professionals, all dedicated to providing the highest-quality services and solutions to our clients.
We are registered regulated for range of investment business activities by the Association of Chartered Certified Accounts.
SERVICES
- Corporate finance
- Corporate expansion
- Day to day accounting
- People management
- Personal services
- Retirement planning
- Wills & trusts
- VAT & duty
- Tax
Copyright © Hanberry & Co | All Rights Reserved